Just put final touches today on a unique beach mural for the new Christina's Cafe restaurant in Pompano Beach. Christina's Cafe is owned by Christina and Pasquale Ripi who also own the new Gyro Joint. I did the mural for that restaurant too, you can see it here.
The new Christina's was slated to open for June 15th. Christina called me a few weeks before and I was in the middle of a lot of big projects. She had a photo of a beach scene she wanted on one long wall. The beach scene was a sunrise and the colors were almost monochromatic…soft mauve, gold, caramel, silver and cocoa.  The restaurant itself is small, intimate, elegant…with lots of chocolate colored wood and earthy accents. I matched paint swatches to the main colors of the photo and had them matched in Behr interior paint.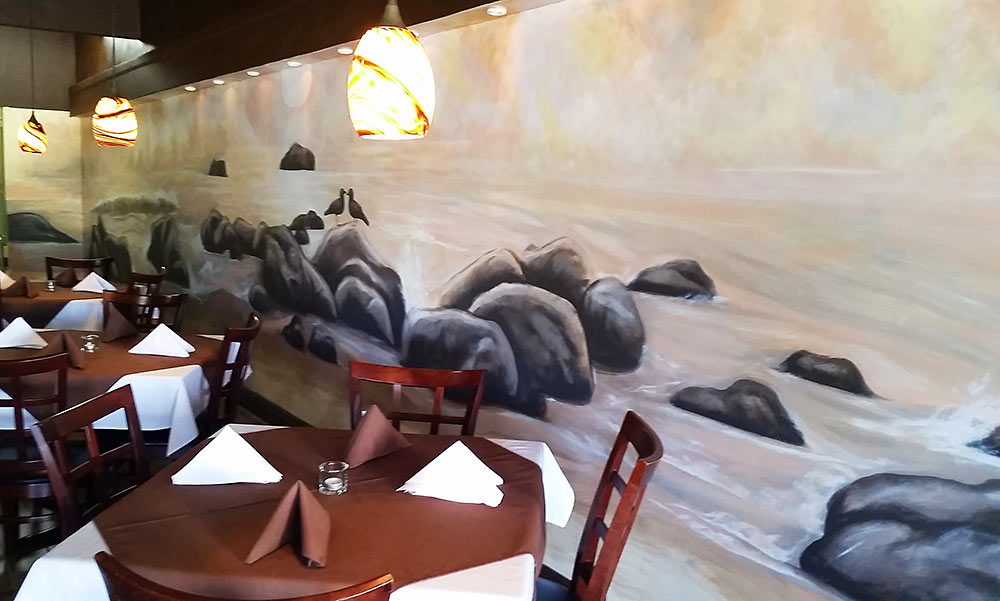 She was in a rush to get the mural done and I had no time to spare so I hired Jeff Massman; muralist, faux finisher and friend; to get me through the largest part of the job. We work together doing charity murals a lot for Gratitude Training, which you can read about here.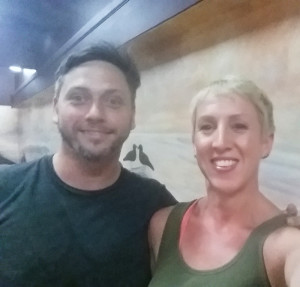 Interested in a mural or faux finish? Contact me. I prefer at least a month's notice. I can also refer you to artists I know depending on your needs.
And if you're in Pompano Beach and hungry, visit the Gyro Joint for fast Greek food or Christina's Cafe for high-end mediterranean cuisine. The food is awesome.