UX / UI eCommerce Home Furnishings Concept Study
This is a conceptual study of a furniture store. The concept is to recreate the in-store customer experience more fully online. The goal here is to complete the circle of customer experience from online browsing in the comfort of one's home to being inspired enough to come into a store and buy. Furniture is still regarded as a key brick-and-mortar industry compared to other retailers as consumers still need to touch it, feel it, sit on it – and require interaction with real sales people to do so.
*Some details are purposely left out of this conceptual study to respect the  privacy of the store.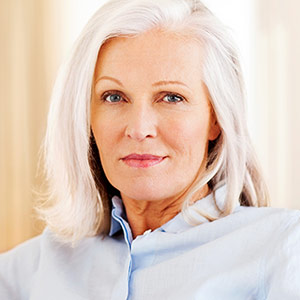 Lynn the Sales Associates
I visited an actual store and posed as a shopper. "Lynn"  – not her real name – was very attentive, authentic, honest and informative. I felt respected and not pressured. My goal was to find out what the in-store customer experience felt like. Her treatment represented what I felt could be transferred to an in-store experience online. Her feedback on the existing website was that it could do a better job helping customers dream and be inspired before coming in.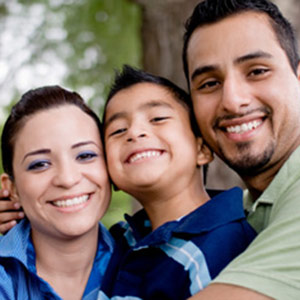 The Customers
Upon interviewing employees, we found that the typical customer was not just an older, affluent, 2nd home buyer in south FL, but in fact, a diverse group that included a growing subset of young professionals with families. Upon my visit to my local store, I found Latinos, African-American and Caribbean people, and many Europeans. Upon more interviews with the marketing team, I found out that stores in individual cities had even more faceted target consumers. For instance, the Boca Raton shopper is very different from the Hialeah shopper.
Challenges
The Category Page presents a unique opportunity for a customer to relax, browse and be inspired – like in a real store – enough to take action. This store is missing an opportunity with underwhelming category pages.
Category Page challenges:
Utilitarian – just an image with links
No story
No inspiration
Boring copy, no strong CTA
If Lynn the sales rep is to be taken seriously, the website needs to do a better job conveying an in-store experience online.
*The real page will not be shown due to my wish to respect the company's privacy.
Requirements
Tell more of a story
Inspire and curate
Show breadth of offerings
Entice customer to come into store
"Don't sell the product. Sell the experience that sells the product."
— Somebody said this and it was good
The Solution
Again, this is a concept. And, that said, with the research conducted of competitors like Crate and Barrel, Wayfair, and Birch Lane and more, these are some of best practises for creating a better online experience for furniture stores — and there is always user testing and iteration. Below I'll present my concept for a significant step up in showcasing on online home furnishings shopping experience.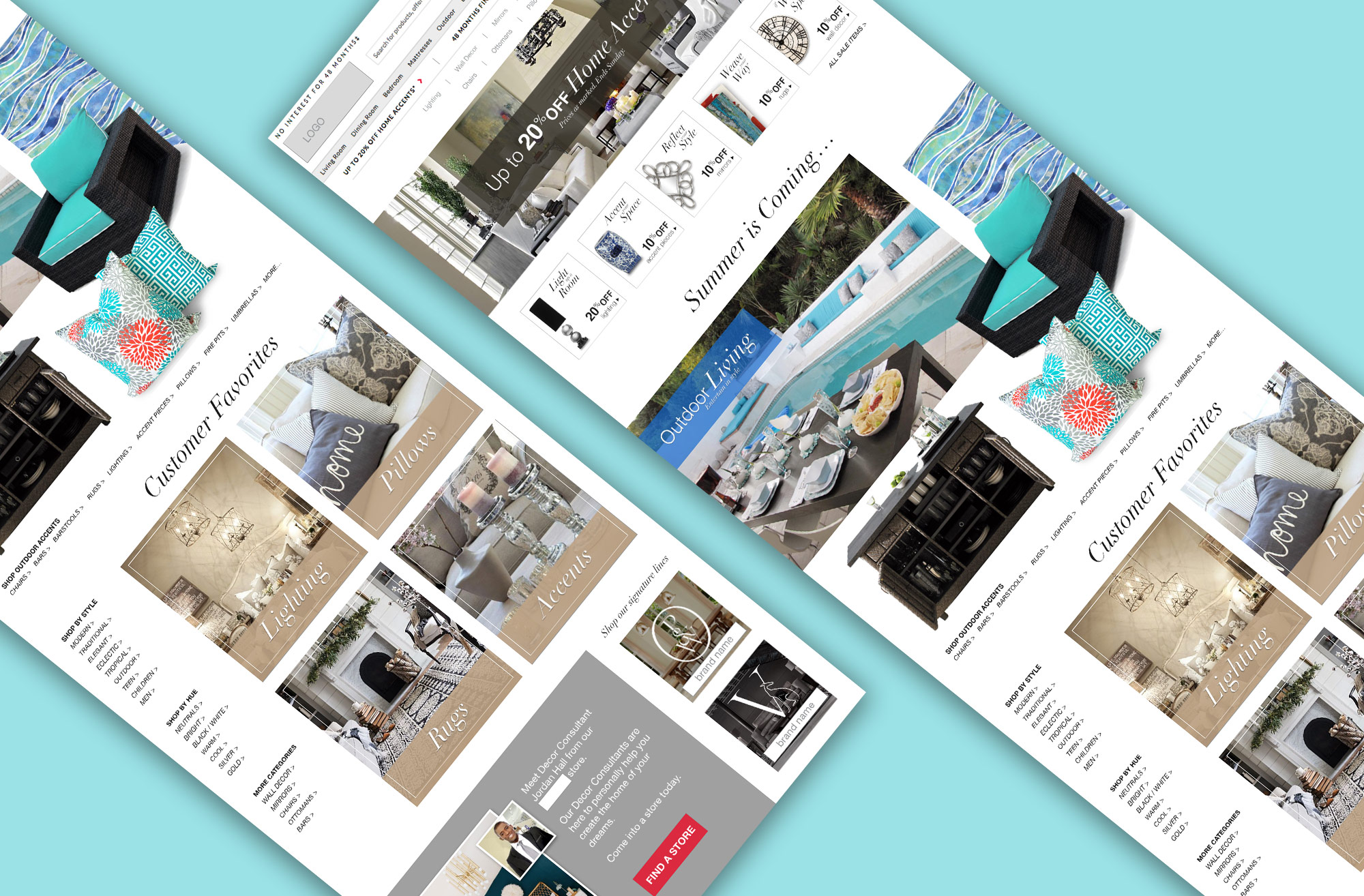 Above the Fold
Side navigation now at top to expand width for more storytelling.
Offers above the fold.
Whole room photography.
"Ends" verbiage to add urgency.
Additional navigation text to shop "All sale items."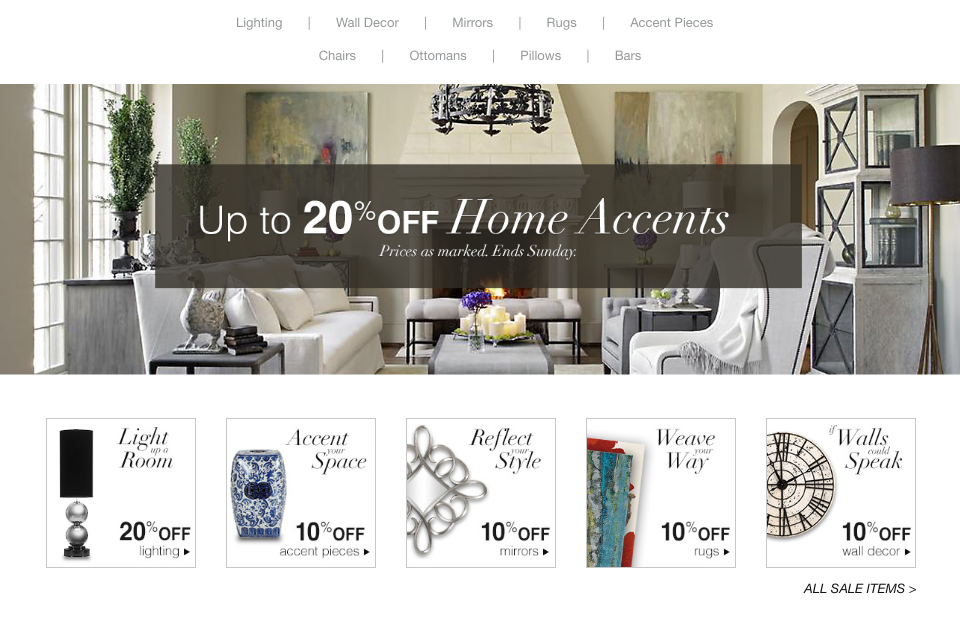 Seasonal Offerings
This was not on the original page at all. Get customers excited with seasonal products ahead of time.
Strong headlines.
Show a room in actual use.
Show a variety of coordinating items.
Use additional navigation at the bottom to lead. customers back into other options.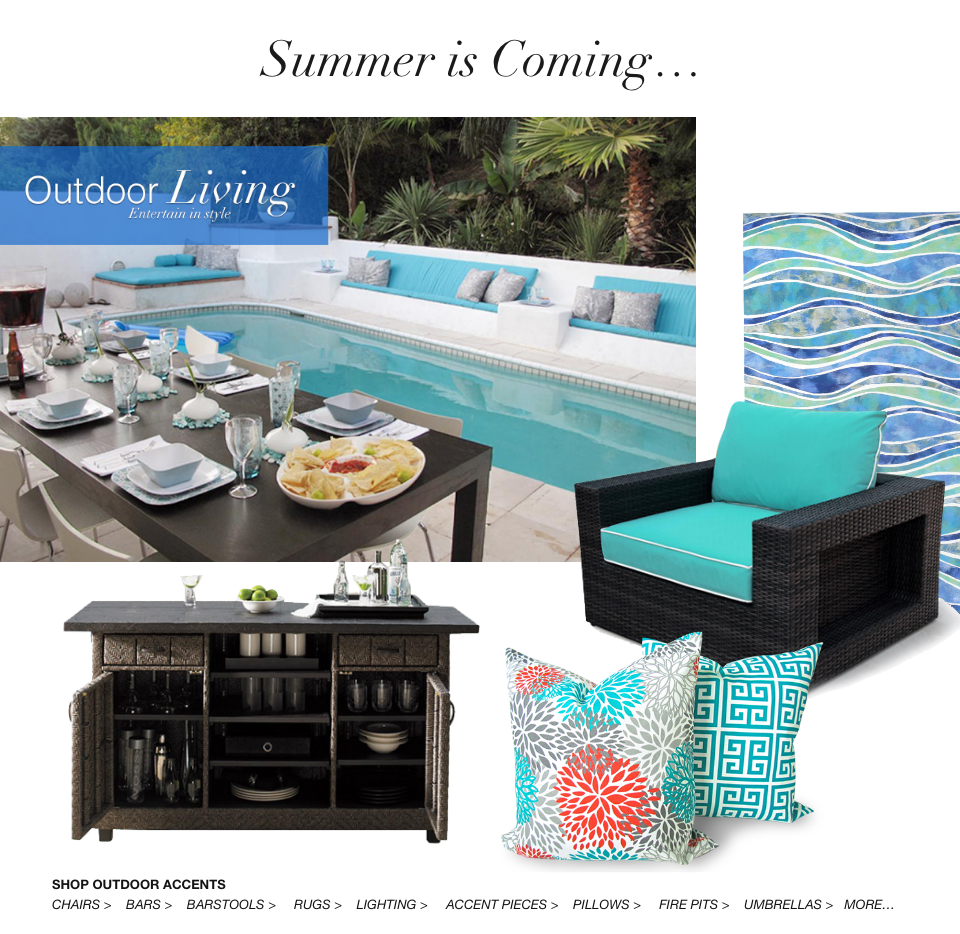 Customer Favorites
Keep high-performing categories on the page, show lifestyle shots.
Faceted navigation on side gives other options to shop on otherwise long page.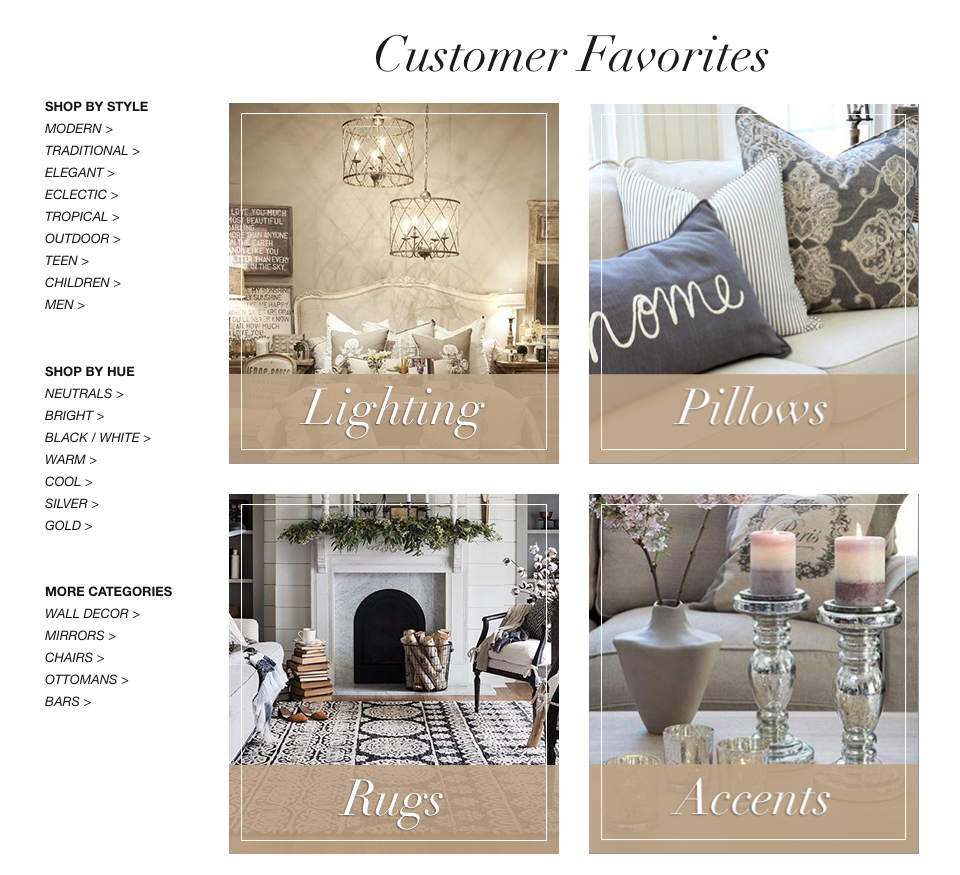 Above Footer
Final Call-to-Action
Introducing a real member of the sales team to reinforce the in-store experience.
Call-to-action to find a store.
Cross-merchandising for signature lines.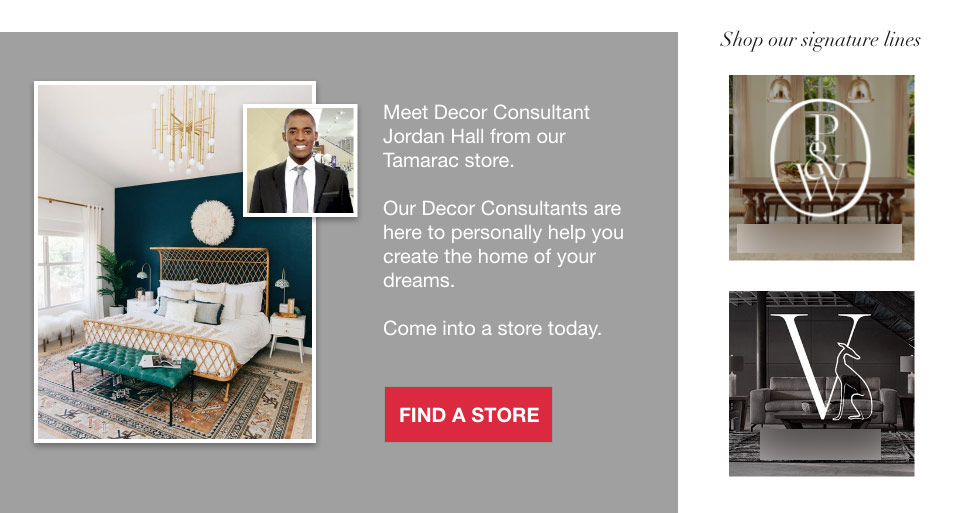 Summary
I designed this with the goal to create an online experience that reinforces and continues in-store experience. The in-store experience includes beautifully set displays and attentive sales people. Relationship-building is important for this company. A more attractive online store that allows customers to browse freely and be inspired will help them feel more ready to purchase when they come into the store.
Feedback
"Your attention to detail and your dedication to delivering meaningful, valuable UX is crystal clear here.
…a SHINING example of what a portfolio project page should look like. Kristin tells the STORY here — the WHY behind the what."
—Joe Natoli, mentor, #GiveGoodUX